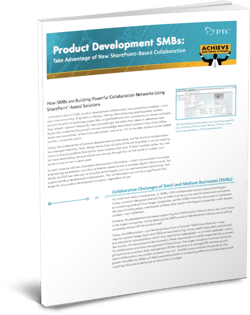 Learn how SMB's save time and money by reducing the number of physical prototypes by using simulation.
In the early days of CAD, product development collaboration was somewhat simplistic—and very time-consuming. Today, the fundamentals of product development are the same, but the world of collaboration has changed radically.
Now, design teams from all parts of the world gather in virtual meeting rooms to discuss products that are far more complex than ever.
In this report you'll find out:
The collaboration challenges of SMBs
More about PTC's SharePoint Solution for Product Development
How to introduce social product development into your business
Complete the form on the right and we will immediately send you your report via email.