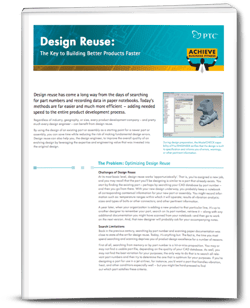 Product design reuse has come a long way from the days of searching for part numbers and recording data in paper notebooks. Today's methods are far easier and much more efficient.
In this report you will:
Discover the cost-saving and productivity benefits of reusing design aspects as part of product development.
How to organise your design documents to make design reuse easier
PTC's perspective on design reuse
Fill in the form on the right to download the report.