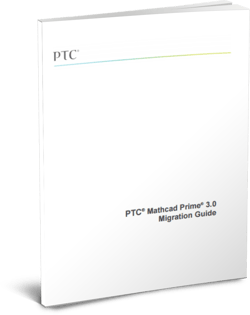 Upgrading to new versions of software isn't just costly, it's a considerable execution challenge.
This Migration Guide is designed to help users of the previous versions of Mathcad who are upgrading to Mathcad Prime 3.0.
In the guide you will:
Learn how to convert your files from earlier versions of Mathcad to Mathcad Prime 3.0
Follow step-by-step procedures to convert your legacy worksheets
Recieve troubleshooting guidance for file conversion issues
Simply fill out the form to the right to download the guide.