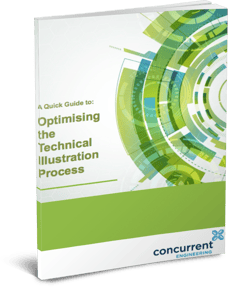 Find out how you can make significant improvements to your technical illustrations process.
For many organisations, a gap exists between engineering design teams and technical publications. This can cause mis-communication, delays and costly mistakes.
In this guide we will look at how you can optimise this process, focusing on:
The current pain points in the technical illustrations process
How we can bridge the gap to make significant improvements
The core capabilities of IsoDraw, that you need to know
Fill in the form to download your copy of the guide.