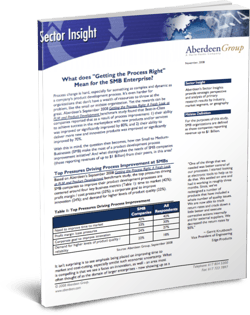 Changing and adapting is a challenge for smaller businesses. Especially if they don't always have the resources at hand.
However, by getting the right processes in place, it will make a wealth of difference to your company.
In this guide you will find out:
How you can implement better business processes, which respond more effectively to the daily challenges you face
How to leverage best practices and adopt them to suit your company
How to overcome cultural resistance to changes
Fill out the form to get your copy of the guide.