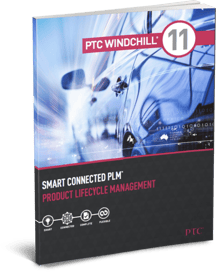 Want a comprehensive view of everything Windchill 11 Smart Connected PLM has to offer? Then download the free PTC Windchill 11 brochure.
It will explain all the new and improved capabilities, including:
Instant skills required for stakeholders within and beyond engineering to support critical product-related decisions
How to quickly access targeted PLM data
How to search better to optimize finding and reusing valuable PLM data
Design and build anywhere while protecting critical IP
Complete the form to download your copy now.