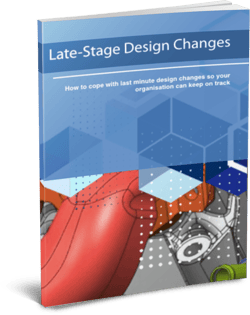 Dealing with late stage design changes is one of the most common challenges facing modern engineering and design departments.
As you probably already know, many design changes occur late in the process - often many months after the original design was created - making it hard to manage the change and keep your product roadmap on track.
In this eBook, we look at some of the key areas around managing Late Stage Design changes, including:
Reusing legacy data
Making changed at a late stage
Working with Multi-CAD Data
Fill in the form to download a copy of our eBook.