Rev Up your business with Simulation!
Empower your design engineers with Creo® Parametric™ Essentials
Premium's simulation toolset. Your engineers will make better decisions, produce more competitive products that are cost-effective and get to market faster.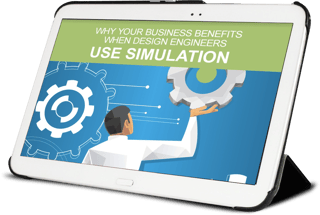 In this infographic you will learn:
The reasons why more companies are investing in design simulation
How simulation can help design engineers make better decisions and reduce development time
A run down of the overall benefits for using design simulation.
*For a limited time, receive a FREE upgrade to Creo Parametric Essentials Premium, when you buy Essentials Plus.