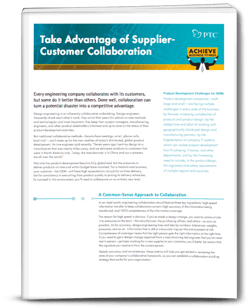 Everyone working in product development needs to collaborate with their customers. It's essential to produce products that they want. But product development also requires internal collaboration between employees.
In this eBook you can find out:
How you can take advantage of customer collaboration to improve your business performance
How to take a common sense approach to collaboration within your business
PTC's perspective on supplier-customer collaboration
Fill out the form to download the eBook today.