Concurrent Engineering sees customers shift to SaaS accelerated by Onshape adoption, the world's only pure Software as a Service (SaaS) product development platform.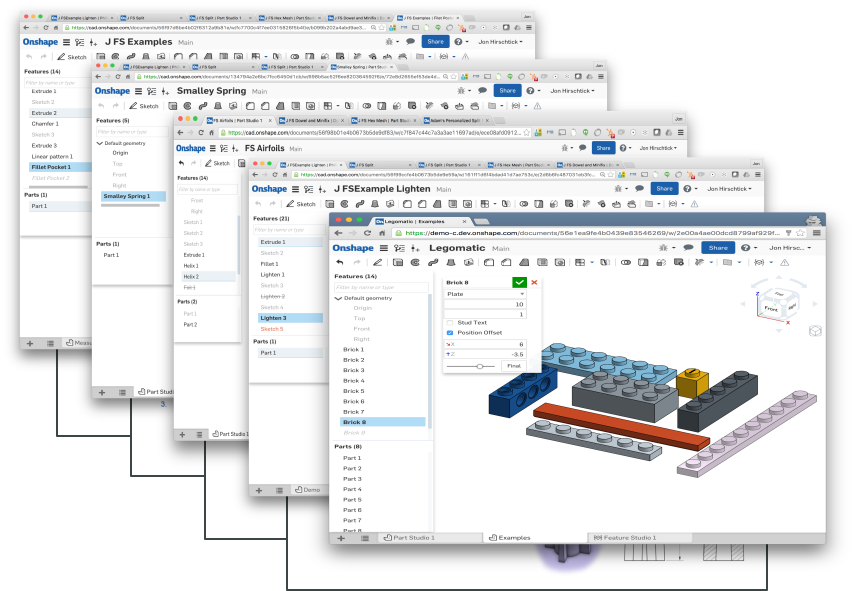 Onshape, a new cloud based SaaS offering from Concurrent Engineering, is leading the transition of the computer aided design (CAD) and product lifecycle management (PLM) markets. Since Onshape's acquisition by PTC, Concurrent Engineering (a PTC partner) has seen rapid customer adoption of Onshape, illustrating how quickly the product development industry is reaching a tipping point in its adoption of SaaS.


The Onshape platform is the first SaaS product development platform that unites robust CAD with powerful data management and collaboration tools. The SaaS model enables faster work, better collaboration, and more rapid innovation – with lower up-front costs and no IT infrastructure.


"The addition of Onshape completes our portfolio enabling our customers to choose on-premises or a full SaaS model in the cloud. The momentum we have seen with Creo and Windchill has been accelerated with Onshape demonstrating the market's readiness to shift to the Cloud and capitalise on the benefits of the SaaS model," said Owen Kirby, Managing Director, Concurrent Engineering. "The COVID-19 pandemic has fundamentally changed how we work, making it critical for technology tools to be available to workers wherever they are, whenever they are needed – and Onshape does just that."


Onshape has also been agile in its response to the impact of the global pandemic on educational institutions. Concurrent Engineering is offering Onshape to second level school and college students for free to encourage STEM learning amidst school closures and to inspire the next generation of product and design engineers. Through this initiative, Onshape has already reached more than 100,000 students and educators since the original announcement.


In addition, Onshape is being adopted by a wide range of organizations to rapidly pivot their development of new products.


James Lucas, CEO & Founder of Spliced Studio, has recently adopted Onshape across his design team. Having followed the Onshape story the decision was taken to adopt the SaaS platform for the next generation of responsive furniture. James was completely sold on enabling quicker collaborative research and design without the typical data management and infrastructure challenges he had experienced with other CAD platforms.
Take a look: https://joyride.design/


With continuous enhancements planned – many of which are underway – Concurrent Engineering intends to make the powerful Onshape platform integral to its SaaS strategy.


For additional information please contact Owen Kirby
Email: owen.kirby@concurrent-engineering.co.uk