Select a comprehensive engineering and product development system is not easy, yet it is crucial to the success of any business, be it small or large.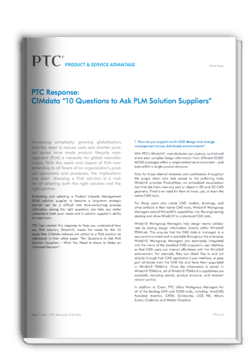 This eBook will show you:
How to select software solutions that will improve their company's product development and engineering performance.
A logical and orderly approach that can allow you to select the correct CAD, CAM, CAE or PLM system for your mid-size business based on both long- and short-term goals.
That considering your company's goals and requirements is central to selecting the right technology for you business
Make sure that you don't waste your money on the wrong technology again by following the process in this eBook.
Fill in the form to access your copy of the eBook.