Based on the CIMdata's experience and research, this eBook describes ten critical questions to ask PLM solution suppliers.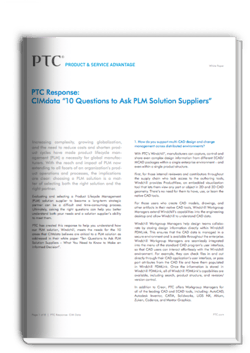 Although they are often overlooked when executing a PLM evaluation and selection program, these questions are central to ensuring that you find a good PLM solution supplier.
They have been defined and validated based on the independent research group CIMdata's experience and specific research around PLM selection.
Fill in the form to download your copy of the whitepaper.