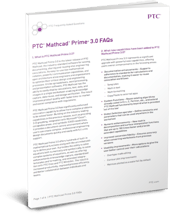 Have some questions about Mathcad 3.0?
These FAQs will give you detailed answers to questions such as:
What is Mathcad Prime 3.0?
What new capabilities have been added?
What are the key benefits to the user and the organisation?
Simply fill in the form to download the frequently asked questions.