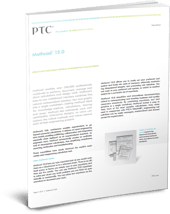 Get a copy of the Mathcad 15 datasheet, for the complete product guide. The document is essential reading for potential Mathcad user.
In this datasheet you will find:
A guide to how Mathcad 15 works
An overview of all the key product features and benefits
A detailed summary of all the optional enhancements
Fill in the form to download your copy of the datasheet.